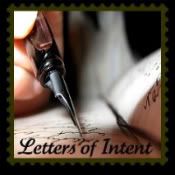 Its Friday! Which means...its letter time!
Dear Read it Forward Winner,
Its Heather at
Ssssssh Mommy's hiding!
I will email you soon for your info :o)
....
Dear Cats,
This week we have had 5 mice since last friday. Thanks....really thanks. Not sure what else to say. And then this morning, you didn't bring me a mouse. Instead you brought me a bird and defeathered in my house. Thanks.....really thanks. It has been a gift giving week, and i think i am happy and don't need any more gifts. Tonight, the garage door will be closed...i will remember and you will no longer have access outside during the night.
Your Mama
....
Dear kids and their common sense,
Yes i love you and i always will. But when does common sense come? Sometimes i just wonder....why do you do those things. Such as this morning, bird feathers everywhere, and Dumpling decides she needs to pick them up. My common sense thought, those feathers are nasty and hers said...this looks like something to play with. Then to E-Man, while putting on his hoodie before school, instead on sliding it on. He set it on his head and repeated "on" over and over. Did he think it would magically go on itself?
Love,
Your Mama
........
Dear Patience,
I am not feeling you today. I had a good nights sleep. Maybe i should have taken more time for me yesterday while the Hubs was home. I didn't though. Today i am feeling rather short on patience. So, hopefully while cleaning up this house....AGAIN....i will find some.
Signed....lack of patience
....
Dear whoever wrote the game times for BBall,
Why do the older kids play earlier game? Why do they gets 6:00 games? Why does my 5 year old get 7:00 games that don't get us home until almost 9 at night? Not only do i drag my sleepy 5 year old in the door, but i have to drag in my 3 year old who after 1 inning is bored and then gets cranky.
signed,
the mom in the stands who has the cranky 3 year old.
So, if you have letters to write, click the picture above and head over and link up your letters with
Foursons
.
Happy Friday!