It's friday, so its that time again!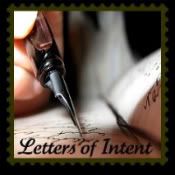 So, this weeks letter is going to....ME
Dear Self,
I do believe Monday you promised pictures and yet, i don't see any pictures on this blog from the past few weeks! So, for my letters of Intent, I will be putting up PICTURES!
My beautiful Dumpling!
Dumpling and her friend having a popsicle for breakfast after their sleepover
This handsome man getting ready for baseball
Our nephew who is now apparently driving! Geez, do they grow up fast.
E-Man going down the slide
Bumper cars!
E-Man at his sleepover
Also, this week i am linking up with Follow Me Fridays! So, follow me and I will follow you. Please!!!!