Hey! I have a giveaway going on. Click HERE to enter :o)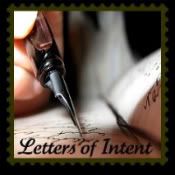 Its Friday and it means its time for some letters. Click the picture above to visit Julie over at Foursons and link up your letters!
-------------------
Dear Kids,
Are you bipolar? For 3 days i wanted to literally run away! I wanted to leave this house screaming and never look back. You mouthed off, you fought with me and each other. You had crazy temper tantrums. You were just evil little creatures. Then for 2 days, you were completely different. You played with one another like you had not seen one another in years. You laughed, you shared, you compromised, you listened. It was amazing and i loved it. I could actually have fun with you. And my stress level went way down and being a stay at home mama was fun again. TODAY.....we seem to be in the middle. We have been up an hour with one small fight, one compromise, one small tantrum that you calmed down quickly too. Maybe i just need more coffee! Either way.........39 days until school for E-man and add 7 to that for Dumpling to start her 3 year morning program 3 days. This mama is ready!
love,
mama
--------------------
Dear BFF girls friends!
Eclipse tonight! Woooooo hoooo!!! I am SOOOOOOOO ready!!! Girl time and no kids, wow is this week just getting better and better!
love,
the mama who is so ready to break out!